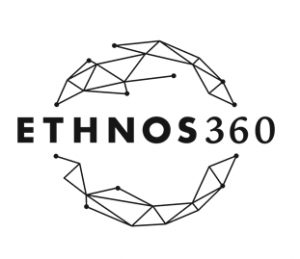 This organization is probably better known as New Tribes Mission. Since 1942 that's the name they used.  This missionary organization is special in that they intend to do everything they can to reach tribes of people that are isolated and haven't heard the Gospel.
This organization teaches in the language and culture of the people.  By better understanding the culture and by learning the language, they are more careful to avoid worldview traps.  They can use some cultural ideas to help share the Gospel, but they must also avoid others.
Ethnos360 has discovered the power of sharing the Gospel to these cultures by starting at Genesis.  Telling the whole biblical story ensures that those who hear the Gospel don't mix ideas with their old ways.  It's important for missionaries to avoid helping to create new false religions and by teaching the whole Bible, this is avoided.
According to the Ethnos360 website, 2,500 of the 6,500 people groups on earth still need access to the Gospel.  This organization intends to do everything they can to reach them.
Like many good missionary organizations, Ethnos360 works to establish strong churches.  They don't merely save people by encouraging them to make a decision.  That's the example that we see in the book of Acts.
This organization has had good results and have done a very good job of communicating those results over the years using film and video.  Here's a video about one tribe that was deeply deceived by their culture.  It was keeping them from living in a healthy way.  God's word saved them.
Ethnos360 also provides a great opportunity to those who wish to help in this effort.  As you might imagine, learning a new culture and language in order to share the Gospel is no small task, yet, God has used this organization to do just that.
As a result of work that we do like this, people know the truth.  Here's the truth from one of the ones that was taught by Ethnos360 missionaries:
To help Ethnos360 in their efforts, please visit: