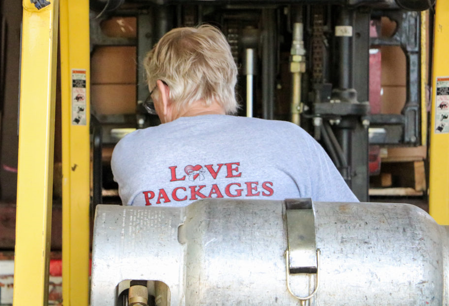 Do you have an old Bible laying around or some old Christian magazines? Read this before you throw them away.
The founder of this ministry was in the same situation. He had some old Bibles and magazines that had been sitting around for too long. He was about to throw them away and decided to make some calls first. What happened next was nothing short of a miracle. Here's his story:
What You Can Send
You might be thinking that no one would ever want your old Bible, but the opposite is true. There are thousands of people who are still longing even for a piece of your Bible. Here are the things that they are looking for:
New or used Bibles in any translation
Reference materials like dictionaries and commentaries
Christian Books – non-fiction for both adults and children
Devotionals and magazines from Christian publishers
Sunday School Materials
CDs, DVDs and BlueRays
Tracts
Puppets, nativity sets and gospel oriented items
A Surprising Way to Give
There are many ways to give when you don't have money and this is one of the most surprising ones. It appears that here in the United States, we are absolutely saturated with what other nations desperately need. If you can find a good strong box and have enough money to ship your old Bible, there's someone wishing they could have it right now. If you are ready now, there are a couple of places you can ship it to:
Love Packages
220 Union St
Butler, IL 62015
-or-
Love Packages
60-D South Mountain Dr
Decatur, AL 35603
The website recommends that you send your packages weighing under 35 pounds in a tightly packed box as USPS Media Mail.
English is Surprisingly Well Known
You might be wondering how an English Bible would be in such demand in a country like Africa. As it turns out, there are African countries that teach English in school. In fact, there are huge numbers of people in India that were required to learn English to go to school. These people were given English, but they still lack knowledge about the Gospel. This is an amazing and simple way to help.
A Unique Mission Trip Idea
How about taking your youth group to a mission trip to the Love Packages warehouse? All of those Bibles and all that literature has to be handled and prepared to be shipped out all over the world. What an opportunity to use your time and your strength to give! Learn more at this page at their website.
Of course, if you don't have a group that can go with you, you can arrange a time to volunteer as an individual as well.
Monetary Donations Still Needed
As you might guess, money is definitely needed to do all of the handling and shipping required to get these books into the right hands. If it is your desire to simply give money, it would be a big blessing and helps to make these shipments possible. It takes about $1 to move 10 Bibles. That's quite a good deal wouldn't you say? You can learn more at the donations page of the Love Packages website.
The Main Point
The reason that Love Packages does all of this is to spread the Gospel. If that's something you want to be a part of giving to Love Packages is a great option.